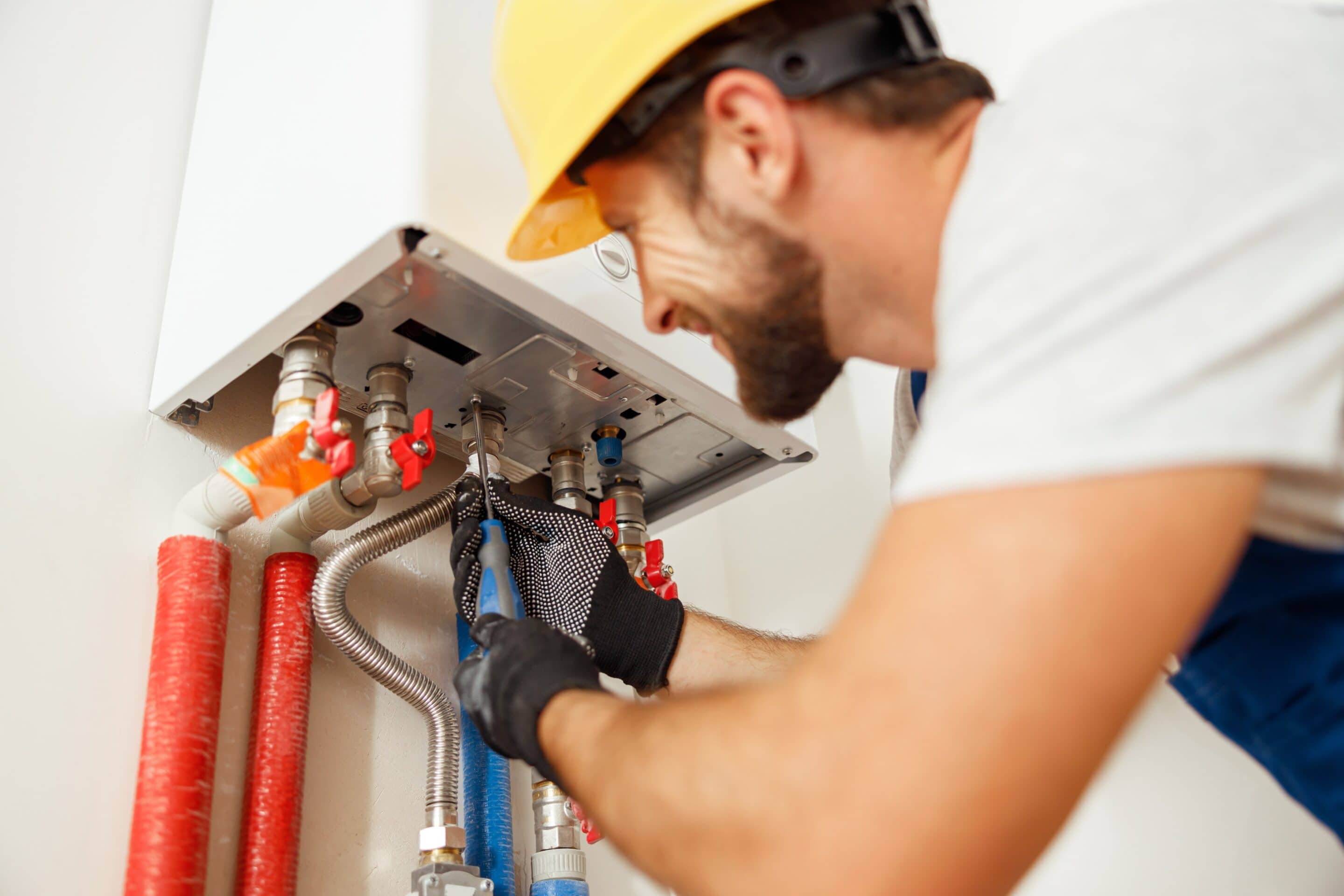 Water heaters are responsible for supplying water to a range of major household appliances. It's easy to take water heating systems for granted until yours breaks and you have no hot water.
Misfiring water heater equipment causes major problems for cleaning dishes and clothes or even taking a hot shower. Hiring a professional water heater service to install, maintain, and repair your water heating system helps ensure it stays in good condition for decades.
Types of Water Heaters
There are two main types of hot water heating systems: storage tank models and tankless units.
Traditional hot water heaters
Traditional hot water heaters are the most common type of system found in U.S. homes. Often referred to as standard water heaters, these units are connected to storage tanks. Storage tank models typically hold somewhere between 20 and 80 gallons of water.
These heaters work by feeding water from the mains through the storage tank dip tube, where it is heated. Hot water accumulates until the tank is full. When someone turns on the hot faucet, hot water is released from the top of the storage tank. This process constantly repeats itself, keeping the tank full.
A tank water heater can be powered by various fuel sources, including natural gas, propane, oil, and electricity. A byproduct of their convenient design is that traditional-style heaters aren't very efficient. They experience standby heat loss when the hot water faucet is switched off.
Tankless water heaters
Tankless hot water systems are energy efficient. They produce hot water on demand, ensuring you don't have to wait for the water to heat for your shower or bathtub. These systems function by heating cold water as it flows through a heat exchanger. While you don't have to wait long for the storage tank to fill, tankless heaters are limited by the unit's output.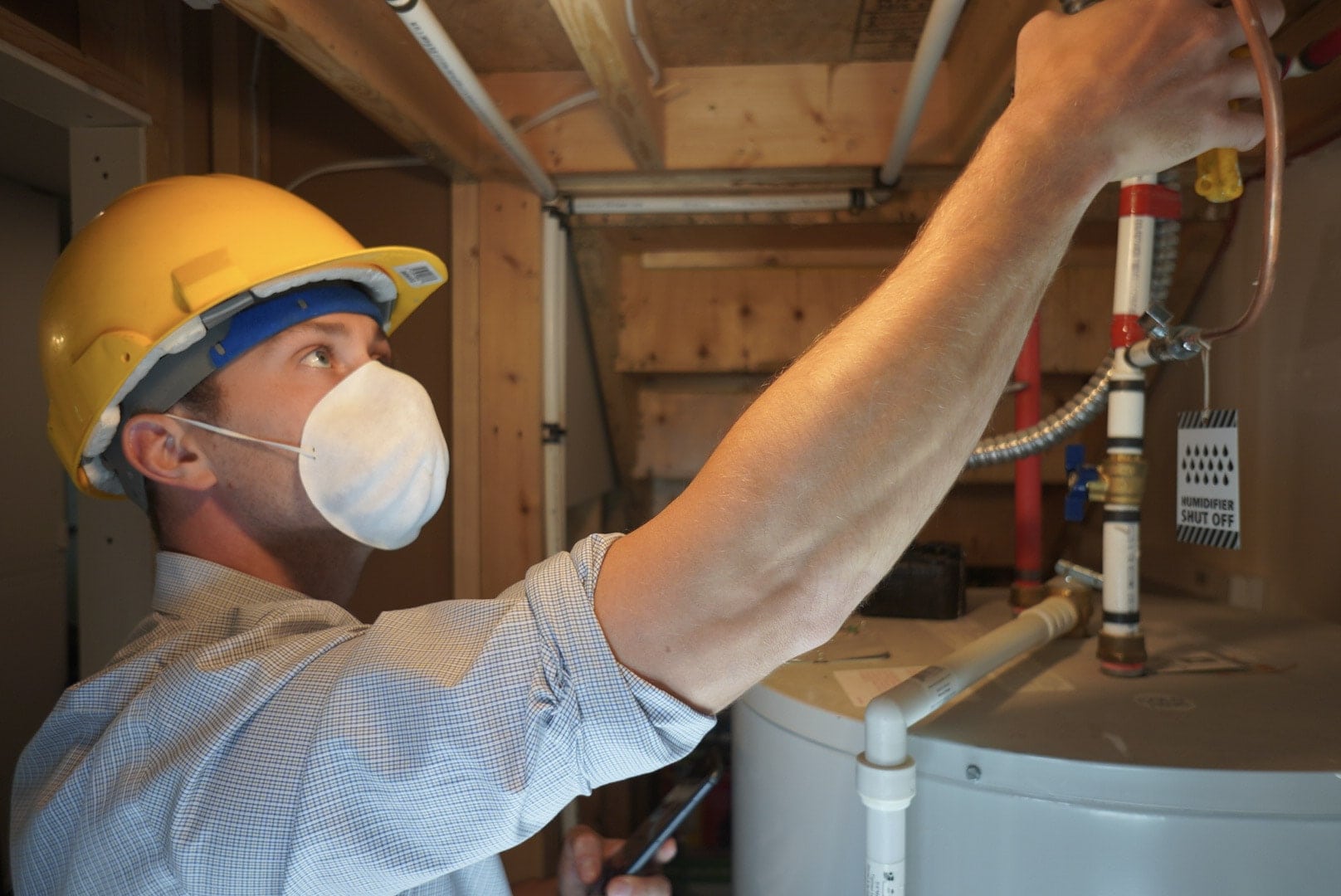 Residential and Commercial Navien Products
We provide a wide range of products from Navien, including tankless water weaters, combi-boilers, boilers, & water treatment systems. Navien products provide long-lasting, top-quality, and effective results. Here is a full-list of their products:
Tankless Water Heaters
Ultra-high efficiency condensing tankless water heaters
Combi-boilers
Boilers
Condensing heating boilers
Water Treatment Systems
Water Heater Installation Services
At Delta Plumbing & Mechanical, we provide a wide range of professional plumbing services, including hot water heater installation and repairs. We install a selection of the most popular brands of water heaters, such as Bradford White.
Installing a comprehensive water heating system is a complex task that should be completed by a professional. A poorly installed water heater can lead to water and gas leaks, so be sure to hire the services of licensed plumbers.
Water Heater Repair Services
We also provide expert water heater repair services for a range of water heating equipment. Our skilled technicians use high-quality equipment to identify issues and complete precision repairs. Signs that your water heater might need repairs include:
Water temperature fluctuations
Noticeable dents or damage to the unit
Rusting
Water leaks
Foul-smelling water
Schedule an Appointment With Delta Plumbing & Mechanical
Delta Plumbing & Mechanical is a leading plumbing company in Michigan. We serve the entire state, from Ann Arbor to Livingston County. Our service offerings include appliance installations, drain cleaning, backflow prevention, smoke testing, and sewer replacement.
Whether you're upgrading to a tankless system or need repairs for your current water heater, give us a call. Our experienced team of service technicians and licensed plumbers are available to provide routine and emergency services.