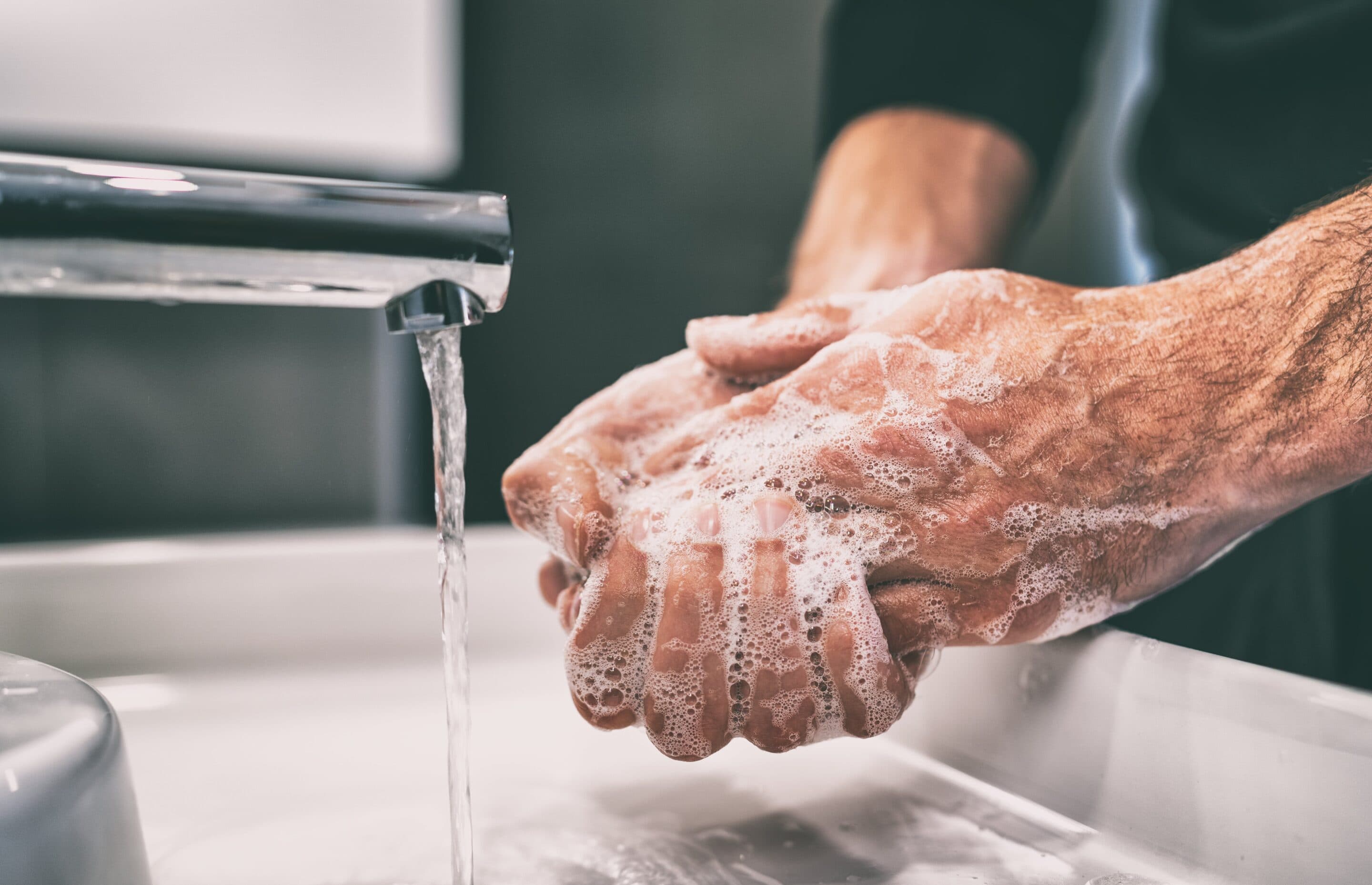 Instant hot water tanks or tankless water heaters provide immediate hot water exactly when needed. Also called an on-demand water heater, this type of system heats cold water when you hit the water flow switch. Tankless units are popular alternatives to standard model heaters in homes that use low daily volumes of water.
Since they are on-demand appliances, instant hot water tanks don't store gallons of water when they're not in use. This reduces standby heat loss, contributing to significant savings on your energy bill.
Installing a tankless water heater is a task for an experienced plumber. It involves upgrading or installing a gas valve and exhaust vent, which requires extensive plumbing experience and high-quality equipment. If you're considering an upgrade from your traditional water heater, contact Delta Plumbing & Mechanical for a professional tankless water heater installation.
How Tankless Water Heaters Work
There are two main types of instant hot water tanks: point-of-use designs and whole-house units. Point-of-use heaters are available as large and compact units capable of heating a single cup of water or multiple bathrooms. Whole-home tankless models are large enough to meet the hot water demand for an entire house.
Point-of-use and whole-home tankless heaters work the same way. Compared with a traditional water heater, these units don't have storage tanks, so they do not experience standby heat loss when they're not in use. This makes them more energy-efficient than standard heaters.
Instant hot water tanks heat cold water using a heat exchanger (heating element) controlled by a flow-activated switch. The exchanger is either powered by electric-resistance coils or a gas burner. Incoming water then flows through the hot water faucet or shower fixtures. The heater may also need to be hooked up to a water softener if the water is for consumption.
The size of the unit you require is dependent on three core variables:
The volume of water (flow rate) the appliance must heat regularly.
Water temperature before it enters the system.
The desired heated water temperature when it leaves the faucet, showerhead, or another water outlet.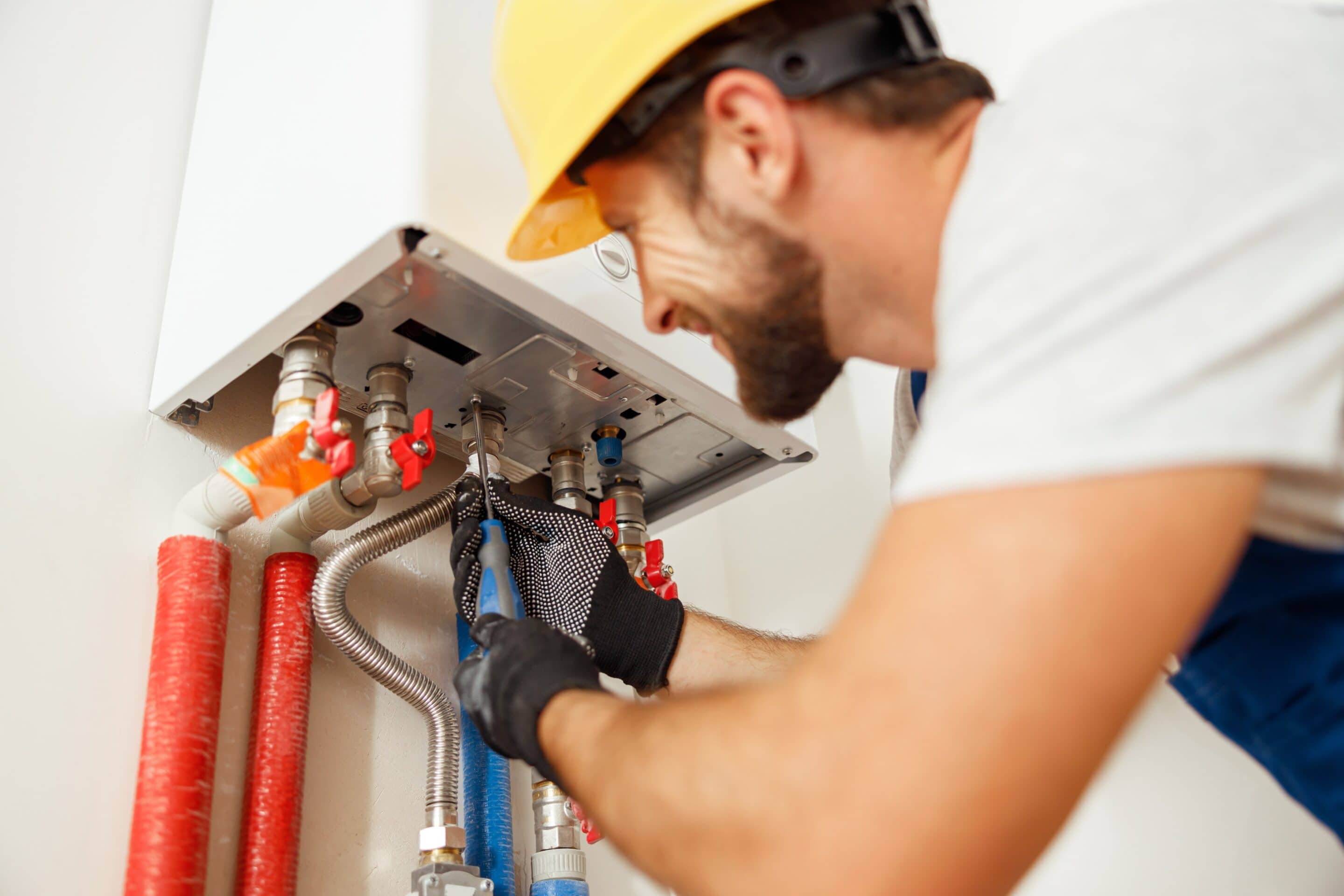 Instant Hot Water Heater Installations
Installing an instant hot water heater is not a typical DIY job. Ensure you use a licensed plumber for major household installations. Gas models require the installation of a gas valve and an air vent, which can be dangerous without proper training. If you're upgrading from a standard water heater, you'll need to upgrade your gas line.
Electric water heaters also have significant requirements. Some electric models run on multiple double pole breakers and need a main service of 300 amps. Many U.S. homes do not have this capacity. Therefore, you may need to upgrade your electrical service panel before installing an electric tankless water heater.
If you're considering purchasing an instant hot water tank, contact professional plumbing services to handle the installation. Delta Plumbing & Mechanical is a plumbing service company serving the entire state of Michigan, including Ann Arbor, Birmingham, and Royal Oak. We provide a wide range of services to help meet your plumbing needs.
Our experienced technicians complete high-quality plumbing and mechanical equipment installations, including water heaters (tankless and conventional models), showers, plumbing, and garbage disposal units. Some of the most popular commercial and residential water heating equipment we install includes:
Natural gas water heater
Propane water heater
Tankless electric water heater
Various tank-style water heaters
Instant Hot Water Heater Repairs
We also offer tankless water heater repair services. If your faucet fails to provide hot water on demand, there is likely an issue with your tankless heater. Give us a call to arrange a visit from one of our technicians who can diagnose the problem and offer a range of affordable solutions.
If the source of the issue goes beyond your hot water appliance, our team of trained plumbers provides a range of services to get the water flowing to your home again. Look for the following signs that you have a broken water heater or your plumbing needs repairs:
Water pressure fluctuations
Sudden water temperature rise or fall
Poor water flow and drainage issues
Evidence of corrosion
Rattling or noise from the hot water piping system
Bad water smell or taste
Increased energy bill
We also provide a range of maintenance services, including the maintenance of water heaters. Scheduling regular inspections of household appliances and your hot water piping system can ensure they run efficiently for longer, from air conditioners to a tanked water heater.
Benefits of an Instant Hot Water Tank
While a tankless water heating device might require a higher upfront installation cost, there are several advantages to these types of fixtures. If you're still deliberating over a traditional tank water heater or a tankless heater, consider the following benefits of an instant hot water system:
Hot showers without the need for pre-heated water
Energy efficiency
Compact size
Instant hot water on demand
Long lifespan
Reduced energy costs
Improve Energy Efficiency With Delta Plumbing and Mechanical
A properly installed tankless heater can help you meet your hot water demands while contributing to energy savings. With a wide range of options, tankless hot water units are an excellent choice for smaller and larger homes. Contact Delta Plumbing & Mechanical for a professional, safe, and secure installation if you've decided to upgrade your home's water heating system.