Water softeners are filtration systems designed to remove hardness in water created by high calcium and magnesium ions levels. By filtering the water through water-softening resin beads, these materials are extracted, allowing the water to flow smoothly through your pipes, preventing limescale buildup and damage to your skin and clothing.
Soft Water Benefits
Soft water reduces scale buildup on dishwashers, washing machines, water coolers, and other appliances, improving their performance, prolonging their lifespan, and saving you money on utilities and repairs.
Hard water can also cause sediment development in piping, leading to clogs or blockages, which can severely damage plumbing lines and may lead to cracks and leaks. A home water softener allows the water to flow freely through your pipes.
Hard water is tough on the skin, often stripping the body and hair of natural oils. Because softened water doesn't contain the same mineral ions as hard water, it allows you to create enough soap lather to properly wash your hair and body without irritating your skin.
Hard water can have a metallic taste due to traces of iron. It can smell foul due to bacterial growth caused by magnesium reacting with sulfur compounds. Many residential and commercial property owners install water softeners to eliminate taste and smell issues with drinking water.
At Delta Plumbing & Mechanical, we provide high-quality installations of water treatment systems, ensuring you have softer and cleaner water on demand and reducing your reliance on expensive bottled water for drinking.
Hardness in Water
While hard water is safe to drink and bathe with, it can cause residential or commercial water supply problems. Minerals in the water (mainly magnesium and calcium) cause limescale to develop inside pipes. As sediment builds, it can hamper water flow and eventually lead to clogging and reduced water pressure.
Although minor blockages might not seem like a big deal, they typically damage water systems if left untreated. If it's buried inside a wall or beneath your floorboard, you may not notice a cracked pipe. However, over time, leakages can cause significant and often permanent water damage.
Water filters or osmosis systems are a cost-effective way to preserve your plumbing system. This provides peace of mind regarding potential leaks and saves you thousands of dollars in costly repairs.
Commercial and Residential Water Treatment Systems
At Delta Plumbing & Mechanical, we install a range of high-quality water filtration solutions, whether you require a commercial water treatment system or a standard water softener for your home.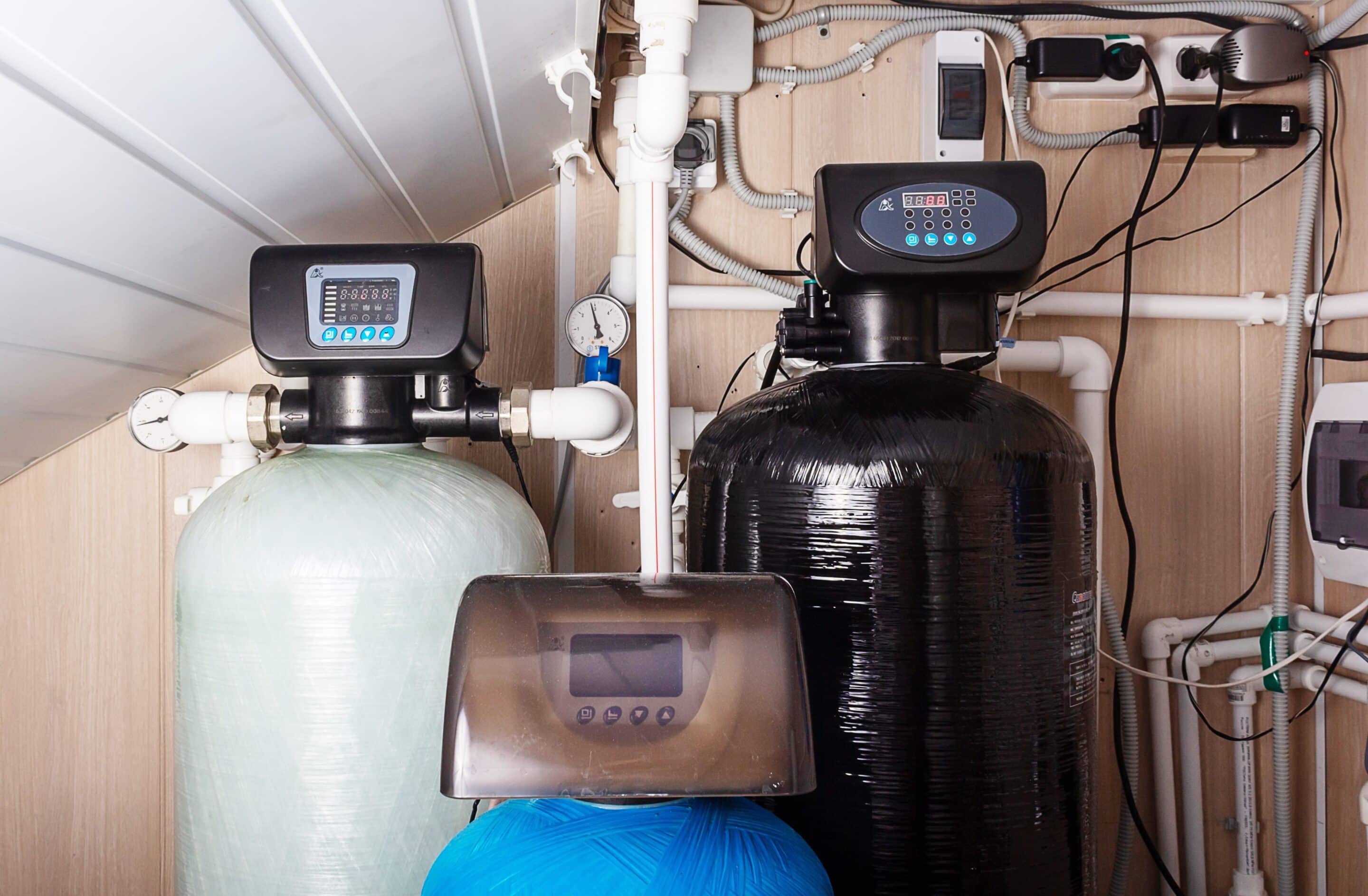 Signs You May Need a Water Filter
One of the most common questions we receive is how to determine the need for water treatment. Although one of our skilled and experienced plumbers can perform a comprehensive water analysis, there are some obvious signs to look out for, such as:
Rattling or popping sounds coming from your piping system
Mineral buildup around showerheads and faucets
Accumulation of soap scum in your sink or along shower doors or walls
Stiffness in your clothing after washing
Skin irritation, dry hair, or limp hair after a shower
If you notice any of these issues, contact Delta Plumbing & Mechanical immediately. If hard water has been flowing through your plumbing for several years, there may be significant damage.
Comprehensive Plumbing Services
At Delta Plumbing & Mechanical, we don't just install water filters and softener appliances. Our extensive service offering includes a range of high-quality plumbing services. We can offer several affordable solutions if you require deep inspections, repairs, or replacements ahead of your water treatment system installation.
Whatever household issues you face, our experienced technicians provide:
Water heater installations, repairs, and replacements
Sewer camera inspections
Sewer installation, repairs, and replacements
Pipe repairs
Drain clearing
Pump sump systems
Garbage disposal installations and repairs
Plumbing equipment installations
Backflow testing
Smoke testing
Delta Plumbing & Mechanical Service Area
We service the entire state of Michigan, including residential areas and commercial hubs, such as:
Traverse City
Burr Oak
Battle Creek
East LeRoy
Ann Arbor
East Michigan
West Michigan
Central Michigan
Northern Michigan
South Michigan
Don't let Michigan's hard water cause unnecessary damage to your property or plumbing system. For more information or to arrange a consultation, call us or contact us online. Schedule a consultation with Delta Plumbing & Mechanical today.