Traditionally, diagnosing plumbing and sewer-related problems was a time-consuming process that involved a lot of guesswork. As if a clogged drain wasn't enough of an inconvenience, plumbers often had to take apart large sections of the piping system to get to the cause of the issue.
Technological advancements have made it quicker and easier to identify issues. At Delta Plumbing & Mechanical, we use high-quality sewer inspection cameras to assess and evaluate sewer systems. These cameras broadcast a live feed to our on-site plumbers, providing an efficient and clean way to determine the source of the problem.
Once the drain camera inspection is complete, one of our plumbing professionals can advise you on a range of comprehensive solutions. We pride ourselves on providing competitive pricing for your high-quality plumbing and electrical services.
Signs You Need a Sewer Camera Inspection
A sewer camera inspection service can be used to detect a broad range of plumbing issues. Whether invasive tree roots have damaged your plumbing system or a sewer pipe is clogged from food waste, a sewer scope inspector can find the source of the problem. Signs that you may need to inspect your drain lines include:
Slow drains
While a slow drain may not be a major inconvenience, it should be taken as a warning sign of a much larger problem. A slow drain typically signals a potential clog or blockage. A camera inspection can inform your plumber of the exact location of sediment or debris buildup, allowing us to clear out the pipe before the blockage worsens.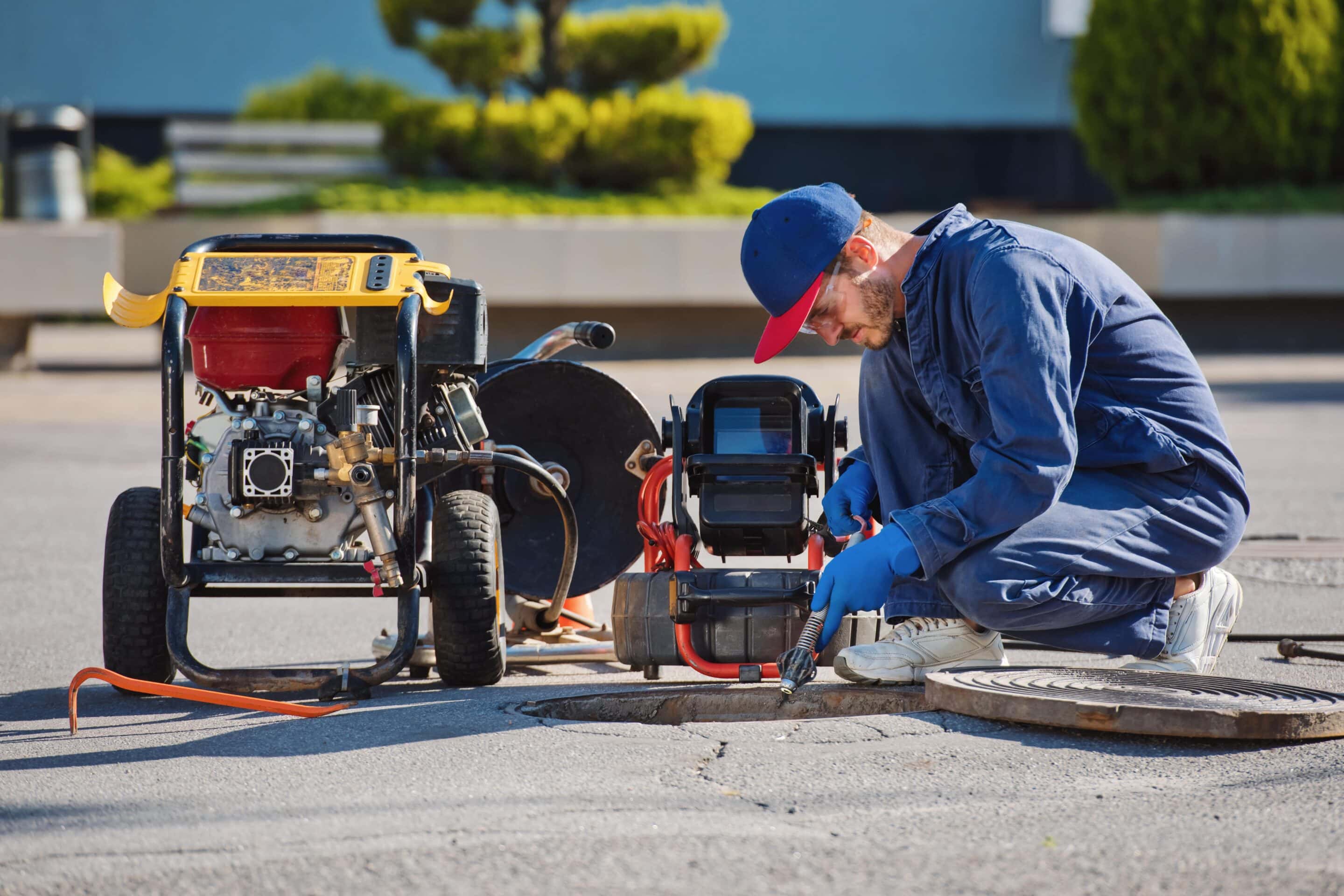 Drain backup
A sewer line backup can mean absolute disaster in a home or commercial property. Damage to piping, severe clogging, or a root intrusion can prevent wastewater from draining properly, causing it to stagnate in your toilet or reemerge through a shower or bathtub. If your toilet won't flush or you notice a backup of wastewater, contact Delta Plumbing & Mechanical immediately to schedule a pipe camera inspection.
Drain blockage
If left untreated, sewer clogs can put unwanted pressure on a building's plumbing system, causing leakages. If you have a sewer line clog, you may notice foul sewer odor, gurgling from your toilet, or water backup from your sinks, bathtubs, or showers.
A camera inspection lets us determine whether you have a serious issue, like misaligned pipes or a simple blockage. Our video inspection equipment typically takes half an hour to discover the extent of a problem. Delta Plumbing & Mechanical gives you peace of mind that your issue can be handled quickly.
Drainage and Sewer Solutions
Our advanced technology ensures we can provide top-notch service without making assumptions. Once we discover the source of your plumbing issues, we recommend a course of action. We offer a range of high-quality plumbing services, including:
Plumbing equipment and appliance installations
Drain cleaning
Sewer line repairs
Backup prevention
Smoke tests
Complete replacement installation
Schedule Sewer Inspections With Delta Plumbing & Mechanical
If you require a sewer line video inspection, contact Delta Plumbing & Mechanical today to schedule a visit from a professional plumber. In addition to a drain inspection, we offer complete sewer installation, repairs, and replacement solutions.
We operate throughout Michigan, serving all major cities, including Ann Arbor, Birmingham, and Royal Oak. For more information or to schedule an inspection, contact us today.