Clogged pipes or blocked drains can quickly become catastrophic in homes or commercial properties. Blockages cause sewer lines to back up in unwanted places, often creating a huge, costly mess. If left untreated, blockages can permanently harm your plumbing system, leading to leakages and severe property damage.
Hydro jetting is a popular approach to drain cleaning and plumbing maintenance. It makes light work of stubborn clogs, keeping your piping and sewer lines clean and clear. At Delta Plumbing & Mechanical, we offer residential and commercial clients hydro jetting services.
Hydro Jetting Services
Hydro jetting involves using specialist equipment to shoot high-pressure water through pipes, sewer lines, or plumbing systems to remove drain blockages. Hydro jets have exceptional cleaning power. They spray water at up t0 7,000 psi, ensuring they can remove extremely tough clogs, mineral buildup, and grease traps without damaging pipes.
Although conventional drain cleaning products are helpful for moderate clogs, they are typically not strong enough for a massive blockage or complex cleaning jobs.
Alternative cleaning options, like a plumbing snake, have been used for many years. The problem with this type of solution is that the snake just punctures debris buildup. This means some sediment may remain stuck to the pipes, causing further clogging or damage to your plumbing system.
The high-pressure water jet hose has a 360° nozzle, ensuring a thorough clean. At Delta Plumbing & Mechanical, our skilled plumbers can remove excess buildup that has been accumulating in your pipes for years. The specialized nozzle has multiple openings, ensuring it covers every inch of piping and removes as much buildup as possible.
Benefits of High-Quality Hydro Jetting
Professional hydro jetting is a comprehensive drain cleaning solution for residential and commercial properties. Apart from the exceptional results, there are several other advantages to hiring professional hydro-jetting plumbers from Delta Plumbing & Mechanical:
No abrasive chemicals
Hydro jetting is an environmentally-friendly pipe cleaning solution. The process involves zero dangerous chemicals, preventing needless corrosion to your piping systems.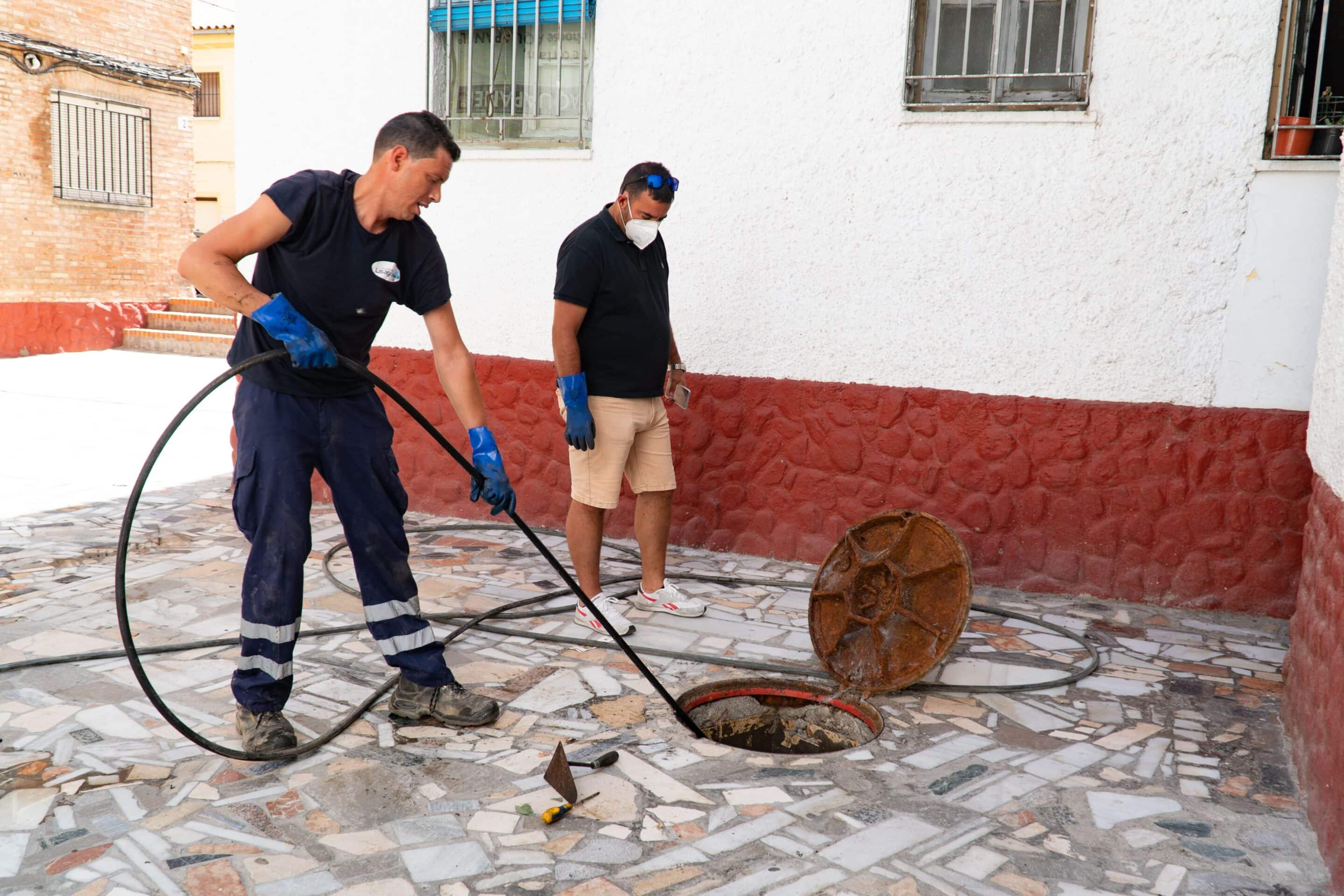 Long-lasting results
Our sewer jetting services provide long-lasting results, keeping your pipes clean consistently and reducing the risk of future property damage.
Immediate results
Hydro jetting is one of the fastest ways to clear a clogged drain, which may be an important factor for a commercial property
Maintains the condition of your pipes
At Delta Plumbing & Mechanical, an experienced and professional plumber carries out all hydro jetting services. We ensure the pipes are fully cleared of debris, improving water flow and the overall efficiency of your system. This can help reduce utility costs and keep your pipes in good condition for longer.
Signs You Need to Hire a Plumbing Company
Unfortunately, many home and business owners don't realize they have clogged pipes until they start to leak. Although a major plumbing emergency can occur out of nowhere, there are usually some early indications of blockages. Some signs that you might need hydro jetting include:
Water backup in your bathtub, shower, or sink
Slow draining sinks or slow flushing toilets
Foul odors from water utilities
Gurgling noises from sinks or pipes
If you detect any signs of a pipe blockage, contact Delta Plumbing and Mechanical immediately. We can perform a video camera inspection to quickly identify the cause of your issue and the extent of the damage. Our vast service offering includes several affordable options for clearing your pipes.
Schedule a Hydro Jetting Appointment Today
Avoid costly repairs and property damage by scheduling an inspection or hydro jetting appointment with Delta Plumbing & Mechanical. In addition to high-quality plumbing, we provide excellent customer service and honest pricing.
We serve the entire state of Michigan, including major hubs like Ann Arbor, Royal Oak, and Birmingham. For more information on any of our services or to arrange your hydro jetting session, give us a call today.