A functional toilet is among the essential plumbing fixtures for any home or commercial property. If your building experiences issues with bathroom plumbing, it's important to address them immediately. While a slow flush or gurgling noise might not seem serious, it can develop into a severe problem, requiring costly repairs.
Slow flushing or poor drainage typically means a blockage is on the horizon. Don't let a minor problem escalate into emergency plumbing repairs. Contact Delta Plumbing & Mechanical for comprehensive, high-quality plumbing services. Our team of experienced plumbers provides affordable solutions, ensuring your bathroom plumbing performs optimally.
Toilet Repair and Bathroom Plumbing Services
Our plumbers and technicians are trained and certified to offer a variety of bathroom plumbing services, from faulty toilet repairs to septic inspections. All appointments start with a visual assessment of the issue to determine the cause. If there are internal plumbing problems, we insert small cameras through your piping to help identify the exact problem.
Once we have diagnosed the cause, we can offer our solutions. Some of our most common plumbing services include:
Drain cleaning
Sediment, debris, and cleaning chemicals can build up inside pipes and drains, obstructing water flow. There are several ways to clear clogged drains. The DIY solution is to pour chemical cleaner into the piping system, dissolving the compacted material and allowing the water to flow freely again.
The main issue with chemical cleaners is that they typically aren't strong enough to tackle a major clog or sewer blockage. Chemical drain cleaners also don't work effectively in toilets. Since the cleaner is denser and heavier than water, it cannot move through the pipes effectively, particularly if there are lots of turns and curves in the water lines.
Another popular solution is to use a snake auger to clear excess buildup. Our plumbers use high-quality augers to tackle minor blockages. However, these tools aren't suitable for all drain cleaning tasks. While snakes break down blockages effectively, they don't remove them completely. This often leads to chunks of sediment passing through the pipes, causing further damage.
The most effective drain cleaning solution is hydro jetting. We use powerful jets with rotational heads to deliver outstanding drain cleaning. These devices spray water at 360° and up to 7,000 psi, ensuring every inch of your piping is comprehensively cleaned.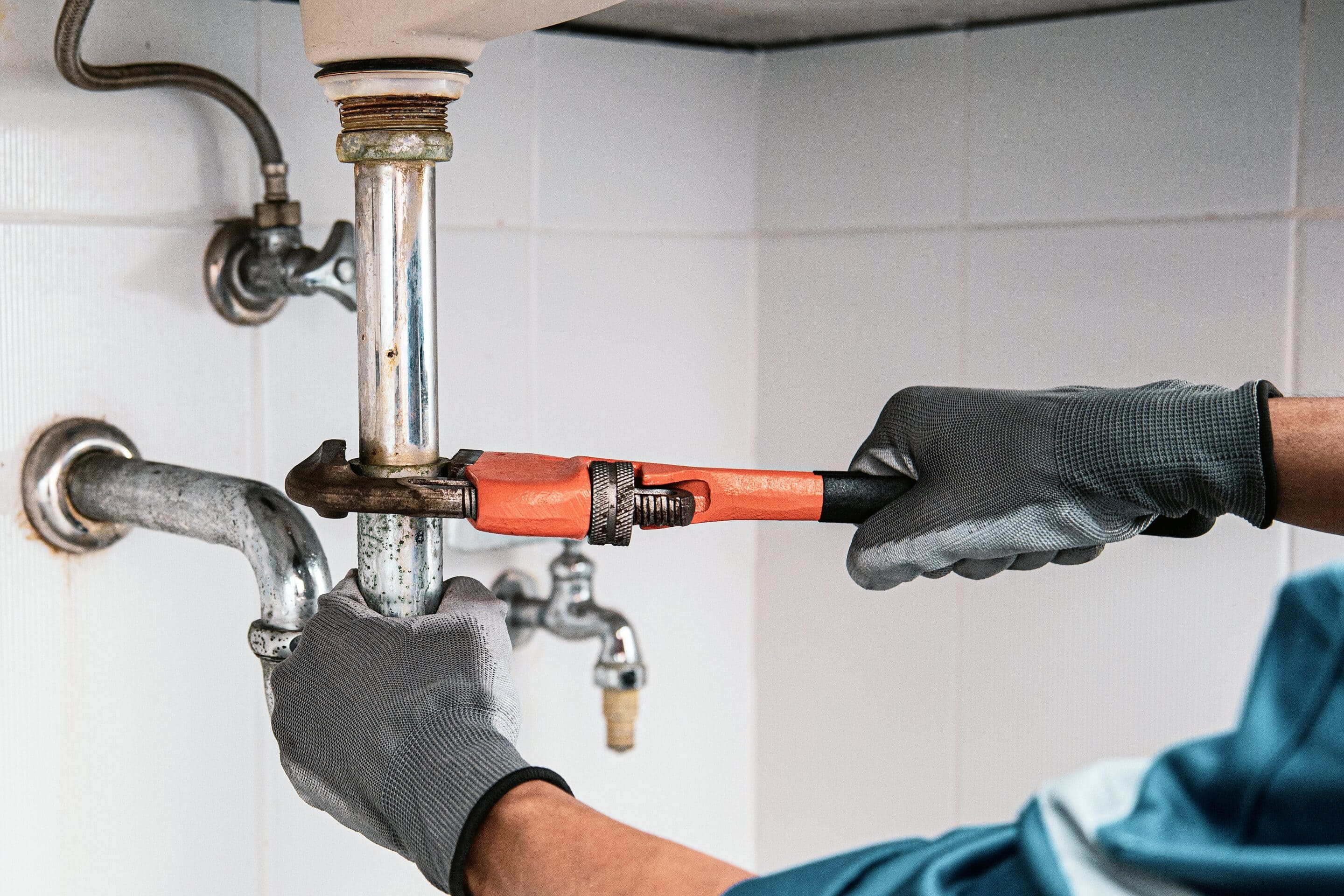 Pipe repair
If your bathroom plumbing system experiences leaky pipes, we can repair them to ensure they're working. Leaking pipes may cause extensive water damage if left untreated. While open flooding or visual damage is easy to detect, leaks in underground systems may be much harder to identify and can cause serious damage to your foundation and contribute to mold growth in your home.
As a property owner, you should always watch out for potential leaks. Signs that you have a plumbing issue include a sudden rise in your water bill, low pressure, significant drops in water meter readings, and evidence of water damage such as ceiling stains, blistering paint, or damaged flooring.
It's particularly important to be vigilant for leaks during winter. Low temperatures often cause frozen pipes, leading to burst or cracked pipes and major leaks. Delta Plumbing & Mechanical provides high-quality repairs for leaks and frozen pipes.
Bathroom plumbing installations
Updating bathroom plumbing fixtures is a practical maintenance approach and can improve your home's function and resale value. However, proper installation is essential to minimize the risk of leaks or malfunctioning equipment. Whether you want to upgrade your current toilet or require a new bath plumbing installation, contact Delta Plumbing & Mechanical.
Our experienced plumbers regularly install a variety of appliances, such as:
Water heaters
Showers
Sinks
Bathtubs
New construction plumbing systems
Sump pump systems
Garbage disposal systems
Water meters
Plumbing Services From Experienced Professionals
We don't just specialize in bathroom repairs and installations. At Delta Plumbing & Mechanical, we provide a wide range of plumbing services. Some of our most popular solutions include:
Kitchen plumbing
Water heater installation and repairs
Garbage disposal installation and repairs
Building sewer drain cleaning and replacement
Sewer camera inspections
Get High-Quality Repairs From a Reliable Michigan Plumbing Team
At Delta Plumbing & Mechanical, we service the entire state of Michigan, including Ann Arbor, Bloomfield Hills, and Oakland County. Whether you need emergency plumbing repairs or routine maintenance, don't hesitate to get in touch.
When you schedule a house call with Delta Plumbing & Mechanical, you'll get a visit from a skilled and licensed plumber. We maintain exceptional quality standards and pride ourselves on offering excellent customer service. For more information on our services or to arrange an appointment, call us today.