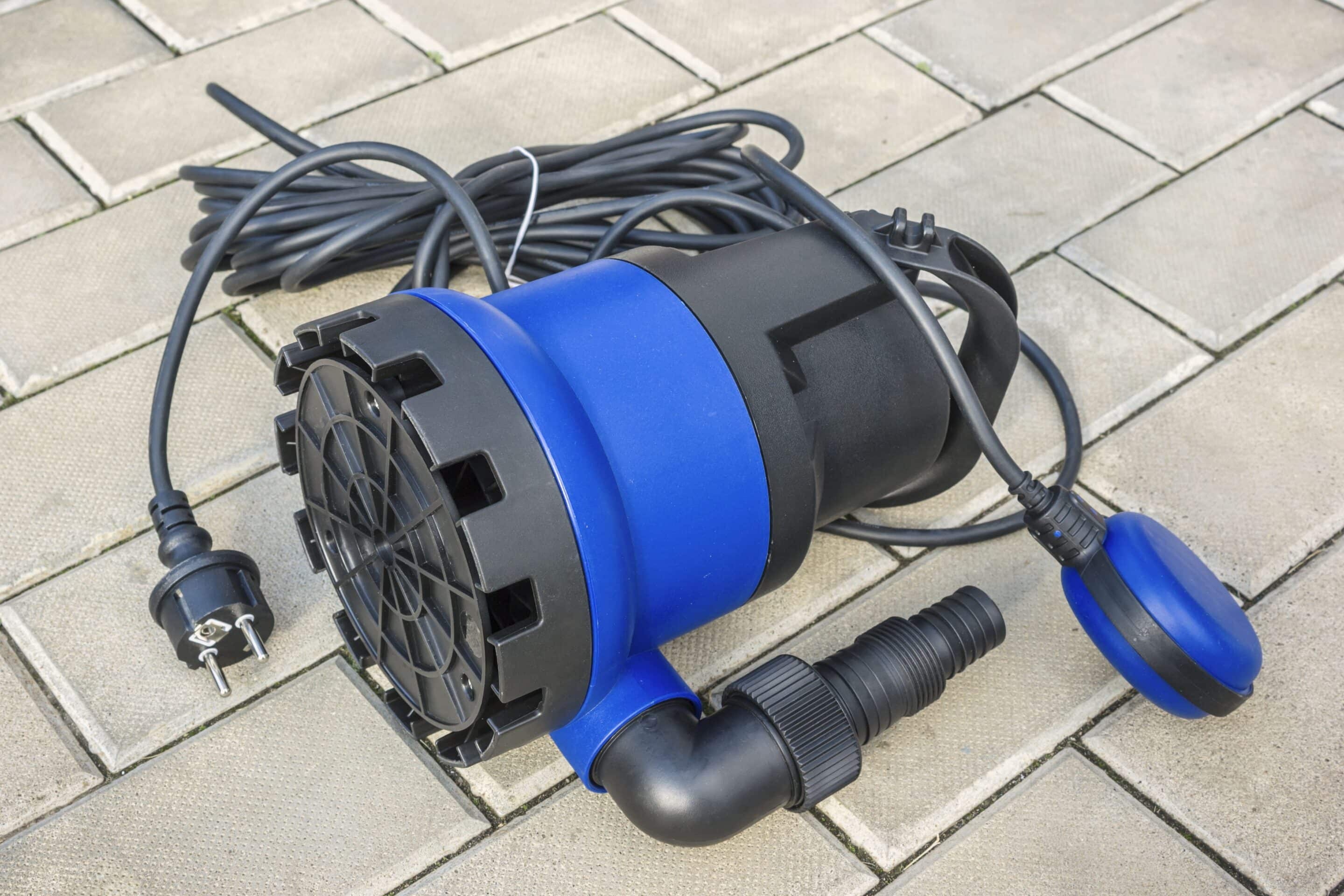 A sump pump is a submersible device installed at the lowest point in your property (sump pit), like a basement or crawl space. It is an important device that helps protect your property from water damage and keeps your basement dry after heavy rains or flooding. A quality sump pump is a cost-effective insurance policy against property damage from adverse weather.
If you've experienced issues like a flooded basement in the past, or you want to protect your property from future damage, consider installing a sump pump. It is an affordable addition that adds levels of protection to your home, reducing the risk of flooding, preventing water damage, and restricting the growth of mold.
How Does a Sump Pump Work?
Depending on the type of sump pump you have, it may operate slightly differently. However, most pumps share at least some similarities in how they operate. A standard sump pump is embedded in a pit under the basement floor.
All pumps contain valves with built-in sensors to detect rising water levels. When the water reaches a certain point, the pump engages, automatically removing excess water from the basement through a discharge line called an effluent. This effluent is usually connected to a nearby water supply or safe drainage area.
Types of Sump Pumps
At Delta Plumbing & Mechanical, we install a wide range of sump pumps. Depending on the property layout, the basement's size, and the regional weather, you may opt for a particular type of pump. Four of the most popular systems we install include:
Submersible sump pump
Submersible pumps are compact devices that hold the pump and motor inside the unit. These pumps are placed underwater in the sump pit beneath the basement floor. A key advantage of using a submersible model is its space efficiency and quiet operating volume. Since it is installed underwater, it is quiet and takes up very little space.
One of the drawbacks associated with a submersible pump is longevity. The submergence in water means that it doesn't last as long as other varieties. However, it is an excellent option if your home is prone to flooding.
Pedestal sump pump
A pedestal pump is different from a submersible model in that the motor and pump are separate. The pedestal is located above the basin where the motor is held in place. The motor connects to the basin via a hose where the motor is located.
When the pump detects excess water or an increase in pressure levels, it activates the motor, pushing water through the hose and out of the drainage line. The lack of submersion means that the motor lasts longer than those found in submersible pumps. However, these units are typically larger and louder than other systems.
Battery operated sump pump
Battery-powered sump pumps are essential fixtures for homes in regions subject to storms and flooding. Power outages can render an electric sump pump useless. Having a battery backup or a pump that runs on battery power provides ultimate protection if your property experiences a power failure.
Opting for a battery sump with a float switch is an intelligent decision if you're worried about flooding while you're away from home. When water levels rise in the basin, it triggers the float switch, activating the sump pump. This ensures you don't need to worry about switching on and off your unit when bad weather is forecast.
Backup sump pump systems
While a primary sump pump is often enough to protect your basement from water damage, it occasionally malfunctions due to wear and tear or a mechanical failure. If this happens, it's important to have a secondary pump on standby. Ensure you avoid catastrophe and extensive property damage from sump pump failures by installing a backup.
There are several effective secondary options, from generic backup pumps to battery-powered backup sump pumps. A battery backup sump pump is a popular option as it can ensure basement waterproofing for several days on a single charge, even if there is a power outage.
Another popular backup system is a water-powered pump. These devices clear excess water from the sump pump pit via increased water pressure from your home's water supply. If your primary pump fails, the water level rises above the float, triggering the water-powered device. The backup sends water into the sump via the ejector pump, creating a strong section that safely removes the excess water.
The main drawback with this type of system is that it is not energy efficient, increasing your water bill significantly. However, the cost of restoring a dry basement may be even higher if there is extensive damage.
Comprehensive Plumbing Services
At Delta Plumbing & Mechanical, we don't just provide appliance installations. Our broad service offerings include a range of residential and plumbing tasks, including:
Sump pump repairs
Water heater installation, repairs, and replacements
Sewer and pipe camera inspections
Sewer and pipe repairs
Backflow testing
Water damage repairs
Smoke testing
Protect Your Property With a Sump Pump From Delta Plumbing & Mechanical
Delta Plumbing & Mechanical is a leading provider of quality plumbing services in the state of Michigan. We serve the entire state, whether you're in Ann Arbor, Southeast Michigan, or Traverse City in the north.
Our skilled team works with premium equipment from industry-leading brands. Regardless of the task, we assign a high-quality, experienced plumber, offering clients peace of mind and a comprehensive sump pump installation.
Browse our website or call us for more information on our installation services.