According to the government of Michigan, the state is home to over 3 million natural gas service lines, serving over 75% of houses in the Great Lake State.
In addition to heating buildings, natural gas has numerous applications: powering everything from home heating and cooling systems, water heaters, cooking appliances, and more. The prevalence of these gas lines means that protecting your household against natural gas leaks is vital.
Contacting Delta Plumbing & Mechanical professionals for a gas leak detection service is critical if you find evidence of a gas line leak. Learn everything you need to know about gas leak types, the dangers posed by gas leaks, leak detection methods, and what to do if you find one.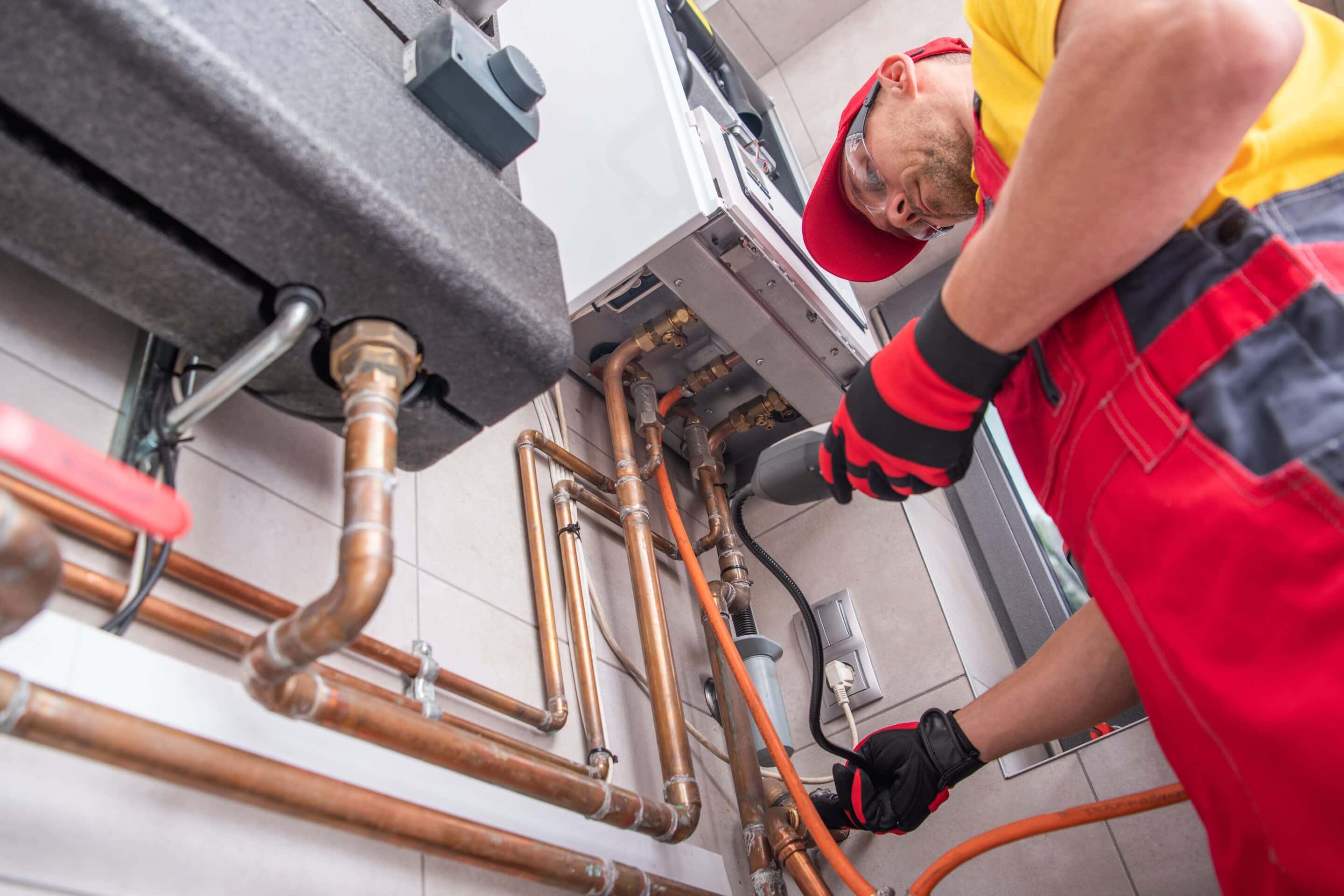 How Do Gas Leaks Happen?
The three most common types of leaks an average household can experience are natural gas leaks, propane gas leaks, and carbon monoxide leaks.
Natural gas and propane gas leaks typically occur due to the wear and tear on aging gas lines and pipes. As they age and are used regularly, the steel employed in the construction of a standard gas pipe warps, bends, and deforms, until it eventually springs a leak.
Carbon monoxide is a byproduct of any household appliance that burns fuel to operate, such as cooking stoves, water heaters, and furnaces. Such appliances are typically safe to operate as long as the building has appropriate ventilation.
Dangers of Natural Gas and Propane Gas Leaks
Although all three gases are colorless and odorless, most natural gas and propane gas companies add mercaptan, an artificial additive that generates a distinctive odor reminiscent of rotten eggs. This odor can be used by a homeowner or the Delta Plumbing & Mechanical leak detection service professionals to locate a leaking gas line and repair it.
Allowing natural or propane gas leaks to build up inside your house presents multiple risks. Symptoms of natural gas and propane gas poisoning include fatigue, headaches, nausea, concentration problems, and difficulty breathing. Prolonged exposure can be fatal.
A secondary risk of high gas levels inside your house presents a severe risk of fire and explosion. According to the NFPA, natural gas leaks cause 4,200 fires and 40 fatalities per year.
Dangers of Carbon Monoxide Leaks
Due to its method of generation, carbon monoxide does not feature odor-generating additives. If you do not have any carbon monoxide detectors installed, detecting a leak can be almost impossible without first experiencing the early effects of carbon monoxide poisoning. Symptoms include dizziness, headaches, blurred vision, and fatigue.
If you suspect a carbon monoxide leak inside your house or believe you or one of your loved ones is suffering from carbon monoxide poisoning symptoms, leave the house immediately and contact emergency medical help. Prolonged exposure may result in loss of consciousness and death.
How to Detect a Gas Leak
Although signs of an ongoing gas leak may look subtle or minor, you should always treat them seriously. Here are some of the most common symptoms of an ongoing gas leak:
Rotten egg smell: If you detect an unpleasant odor reminiscent of rotten eggs, it may be the mercaptan escaping from a leaking natural gas or propane gas line.
Hissing noises: If your household appliances appear to produce faint hissing noises, one of the pipes may have sprung a leak.
Air bubbles: Some gas line leaks may spring underground. If you see bubbles escaping from standing water, it may be leaking gas seeping through the soil.
Dying vegetation: Exposure to natural gas or propane gas blocks a plant's ability to absorb oxygen, eventually causing it to wilt and die. Note that carbon monoxide leaks cannot be detected this way, as plants absorb it to produce oxygen.
What to Do if You Find a Gas Leak
If you have confirmed the presence of a gas leak inside your home, here are the steps to follow:
Avoid lighting matches, cigarettes, fires, or flames of any kind inside the house
Do not touch any of your appliances, and do not try turning any of them on or off
Do not use anything that can produce a spark
Open as many doors and windows as possible
Evacuate the house as soon as possible
Contact a natural gas leak hotline and the Delta Plumbing & Mechanical 24-hour gas leak emergency service
Keep Your House Safe From Gas Leaks
The best way to keep your house safe and free of gas leaks is to contact a reputable plumbing expert at Delta Plumbing & Mechanical. Our qualified technicians have the expertise to examine your gas lines for signs of wear and tear and repair them.