Have you ever had a plumbing emergency? If you're like most people in Troy, Michigan, you don't give much thought to your plumbing until there's a problem, making having a reliable plumbing service that you can call on a necessity.
At Delta Plumbing & Mechanical, we understand how important it is to have a trusted plumbing service you can count on. We can help you with your plumbing needs, big or small. Whether your sink is clogged or your toilet is overflowing, we can fix it.
What to Do When You Have a Plumbing Emergency?
When you have a plumbing emergency, it is essential to take quick action to minimize the damage. The first step is to turn off the main water shut-off valve. This prevents further flooding or leaks. Also, switch off the electricity if there is standing water or the risk of electrical shock. 
After making sure everything is turned off, call an emergency plumber from Delta Plumbing. Our experienced professionals will take appropriate steps to resolve the problem. We understand that plumbing emergencies can be stressful, so we work quickly and efficiently to get your home back to normal.
Residential and Commercial Emergency Plumbing Services in Troy
At Delta Plumbing & Mechanical, we offer a full range of emergency plumbing services to both residential and commercial customers in Troy. We understand that each situation is unique, so we will take the time to assess the problem and develop a customized solution. Our services include: 
Over time, pipes and drains in sinks, showers, and toilets can become clogged with hair, soap scum, grease, and other debris. You'll need to call a professional drain cleaning company to clear the blockage and restore normal flow when that happens.
Drain cleaning is a straightforward process. Our technician inspects your clogged drains to identify the location of the blockage. Once the blockage is located, we will use a high-pressure water jet to break up the debris and flush it out of the pipe. 
In some cases, we may also need to use a mechanical snake to remove stubborn blockages from the plumbing system.
You might need pipe repair for many reasons, but some of the most common include leaks, clogs, frozen pipes, and corrosion. Leaks can lead to water damage and mold growth, while clogs can cause sewage backups and flooding. And corrosion can weaken your pipes, making them more likely to burst or collapse. 
Whether you're dealing with a minor issue or a major disaster, our experienced technicians assess the problem and then make the necessary repairs. 
In the case of damage, we may need to replace part of the pipe or install a new liner. We will use state-of-the-art equipment for blockages to clear the obstruction and restore full flow.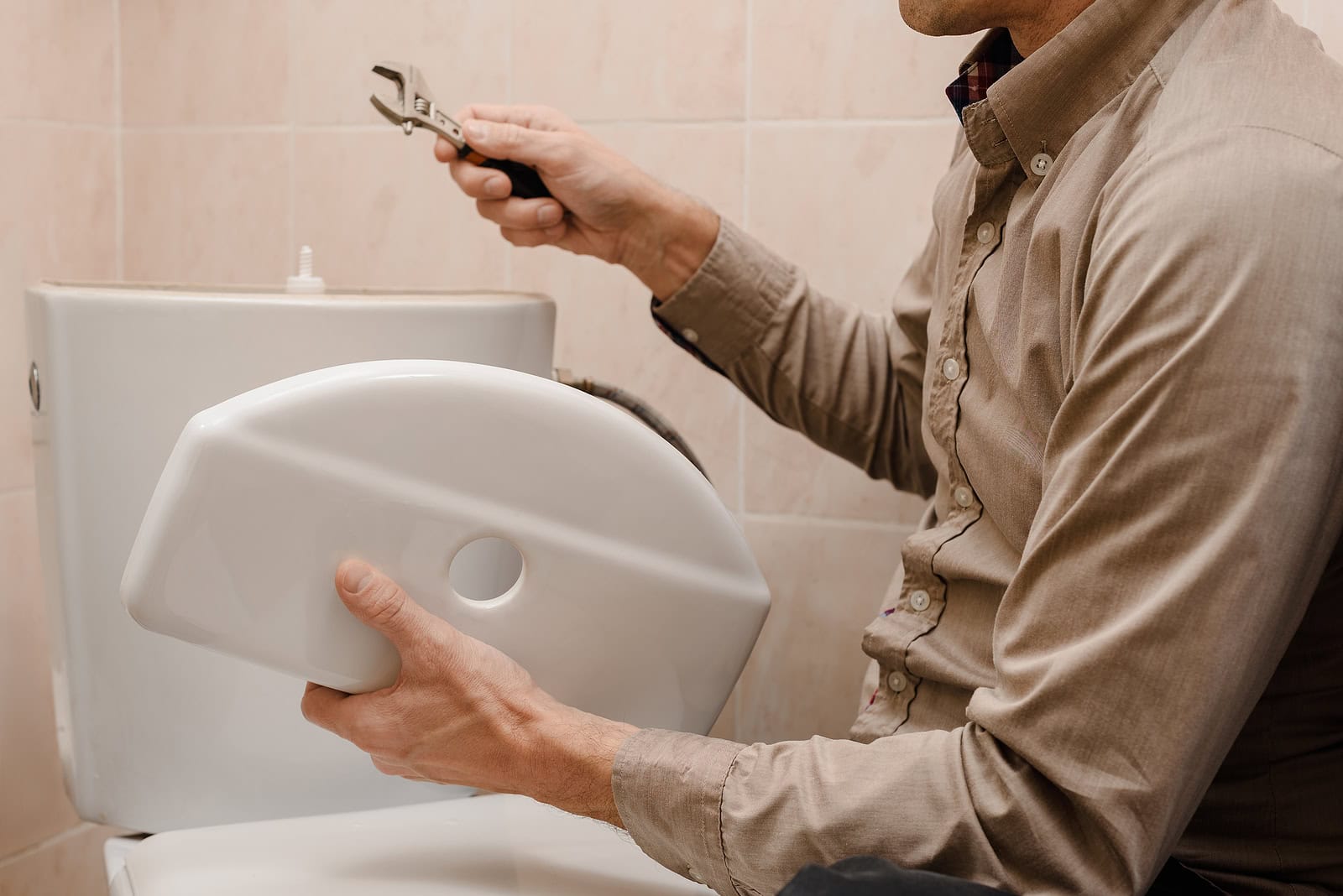 Although toilet systems are designed to be durable and long-lasting, they are not immune to damage and wear and tear. It is essential to act quickly when problems arise to avoid further damage. Fortunately, a few telltale signs indicate when it is time to call for sewer line and toilet repair. 
For instance, if your toilet frequently gets clogged or backs up, this could be a sign of a blockage in the sewer line. If you notice foul odors from your drain or toilet, this could signify a sewage leak. If your toilet is making loud gurgling noises, this could signify an impending sewage backup. 
If you notice any of these problems, call our master plumbers for assistance. We can quickly diagnose the problem and provide effective repair services.
Sump pumps are designed to remove water from your basement or crawl space and typically last several years. However, moving parts can wear down over time, and the pump may need to be replaced. Sometimes, cleaning the pump and replacing the float switch can extend its life. 
If you're unsure whether your sump pump needs repair or replacement, we can diagnose the problem and recommend the best course of action. Sump pump repairs typically involve disassembling the pump and cleaning or replacing the damaged parts. In some cases, a new sump pump may need to be installed.
Over time, water heaters can become less efficient, costing more to operate. They can also develop leaks or other plumbing heating problems. Water heater repair and replacement can be complex, and our technicians ensure that the job is done correctly, safely, and efficiently. 
The service usually includes draining the old water heater, disconnecting it from the gas line and water supply, removing it from its location, and installing the new water heater. In some cases, the old water heater may need to be disposed of in accordance with local regulations. 
We will also hook up the new water heater and test it to ensure it's working correctly. After that, we'll fill it with water and bleed the air out of the lines. Finally, we'll check the pressure relief valve and thermostat to ensure they're working correctly. Once all that is done, your new water heater should be up and running smoothly.
Why Choose Delta Plumbing & Mechanical?
There are many reasons to choose Delta Plumbing & Mechanical for all your plumbing repairs. We are your local, full-service plumbing company with over 25 years of experience. We're also fully licensed, bonded, and insured.
Our team of experienced technicians is ready to help with any repair, replacement, or installation 24 hours a day. We use the latest tools and technology and are always up-to-date on the latest industry developments. 
We're committed to providing our customers with the highest quality emergency services possible. That's why we offer a 100% satisfaction guarantee on all our work. 
24/7 Emergency Plumber in Troy
At Delta Plumbing & Mechanical, we understand that plumbing problems can happen anytime, day or night. That's why we offer 24/7 emergency plumbing services in Troy, MI. Our team of experienced plumbers is always on call and ready to respond to your home or business plumbing issues. So give us a call at (586) 918-9197.