When you have a plumbing emergency, it's important to find a qualified and experienced plumbing contractor company as soon as possible. For residents of Drayton Plains, Michigan, Delta Plumbing & Mechanical offer reliable emergency plumbing services to ensure your home has fresh running water and clear plumbing lines. With over 25 years of experience in the plumbing repair industry, we can handle any problem you might encounter.
Emergency plumbing issues can happen anytime, day or night. That's why our plumbing company offers a full range of emergency plumbing services, 24 hours a day, 7 days a week. 
Some of the services we provide include:
Toilet Repair
Toilet repair service is crucial to keeping your home or business running smoothly. In most cases, the issue can be traced to a few common problems.
A leaky toilet may simply need a new wax ring or flapper valve.

A slow-filling bowl could be due to a clogged vent pipe.

A constantly running toilet may need a fill valve adjustment.
However, there are times when a more serious issue is to blame, such as a cracked bowl or damaged flush lever. Fortunately, the experienced technicians at Delta Plumbing & Mechanical can find the source of the issue and offer fast and effective toilet repair service to have your toilet operational in no time.
Burst Pipe Repair
When a pipe bursts, it can cause extensive damage to your home or business. Water can quickly flood the area, leading to mold growth and structural damage. Burst pipes can also be complicated to repair, as they are often located in hard-to-reach places.
At Delta Plumbing & Mechanical, our team will assess the damage and determine the best course of action. In most cases, we can repair the pipe without replacing it entirely. However, in some cases, replacement may be the only option.
Sump Pump Repair
A power outage can cause the sump pump to fail, flooding your home. In some cases, the issue can be resolved by simply replacing the batteries in the sump pump. However, in other cases, sediment may have damaged the impeller, or the float switch may be jammed or faulty.
Our qualified emergency plumber will be able to determine the cause of the problem and advise on the most suitable solution. In most cases, it may be possible to repair the sump pump rather than replace it.
Hot Water Heater Repair and Replacement
The most common reason for hot water heater failure is leaking. Leaks can occur for numerous reasons, including corrosion, faulty valves, and damaged pipes. When left unrepaired, leaks can cause extensive damage to your home and may even lead to flooding. 
In some cases, gas hot water heaters may need to be reignited. This is often due to a power outage or a tripped breaker. If your hot water heater is not working properly, it is important to call a professional for assistance. 
Hydro Jetting
Hydro jetting is a safe and effective method for clearing sewer and storm drain lines. The process involves using high-pressure water to blast through built-up grease, sludge, and debris that has accumulated in the pipe. The pressurized water not only removes the clog but also scours the insides of the pipe, leaving it clean and free from obstruction. 
Hydro jetting effectively resolves emergency plumbing issues, including clogged drains, slow drain lines, and backed-up sewer systems. It can also be used to remove tree roots that have invaded the sewer line. Delta Plumbing & Mechanical technicians use both hot and cold types of hydro jetting to resolve your emergency plumbing issue.
Sewer Line Cleaning and Repair
Drain and sewer cleaning is an integral part of home maintenance. Clogged toilet drains can cause serious problems, including overflows, backups, and leaks. Our drain cleaning service can clear out your drains and sewers, preventing these issues from occurring. We offer drain and sewer cleaning services for both residential and commercial customers. 
Our experienced plumbers can clean your drains and sewers and remove the debris and buildup that can cause problems. We also offer camera inspections to check for potential issues and make repairs.
Smoke Testing
A smoke test is a leak test used to test sewer lines and other types of piping. The test involves injecting a small amount of smoke into the piping and observing the smoke to see where it exits. If the smoke escapes from cracks or holes in the piping, there is a leak. This is an effective way of detecting leaks in hard-to-reach places without damaging your plumbing lines. 
Delta Plumbing & Mechanical uses smoke tests as part of our comprehensive sewer line inspection and leak detection services. By conducting a smoke test, we can quickly and easily identify any leaks or weaknesses in your plumbing and sewer lines and resolve the issue before it leads to a more serious problem, such as a sewage backup.
Gas Leak Detection and Repair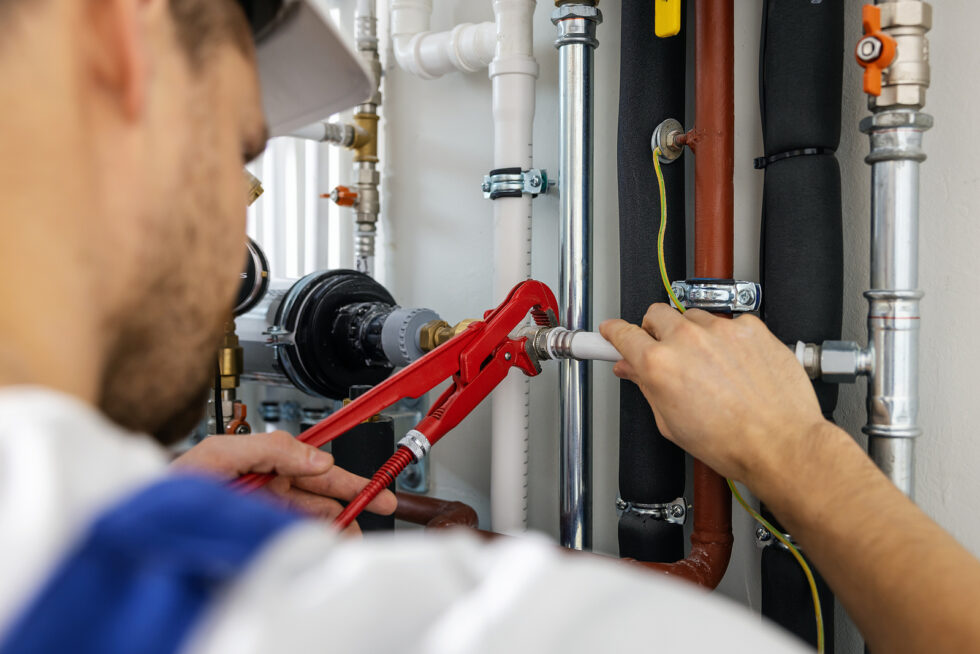 If you suspect a gas leak, it is crucial to call a professional for gas leak detection and repair immediately. Gas leaks can be hazardous, and even a small leak can pose a serious risk to your health and safety, such as carbon monoxide poisoning. 
When our plumbers arrive, they will use special equipment, including carbon monoxide, explosive gas, and natural gas detectors, to locate the source of the leak and make the necessary repairs. We understand that gas leaks can be dangerous, so we always take every precaution to ensure the safety of our customers and their families.
Call Delta Plumbing & Mechanical for 24-Hour Emergency Services
When you have a plumbing or mechanical emergency, you need help fast. That's why Delta Plumbing & Mechanical offers a range of emergency services, including affordable plumbing and free estimate for equipment replacement in the Drayton Plains area. We have a team of experienced professionals ready to respond to a service call any time of day or night. 
We'll work quickly and efficiently to resolve your problem. Call us today at (586) 918-9197 for all your plumbing needs.