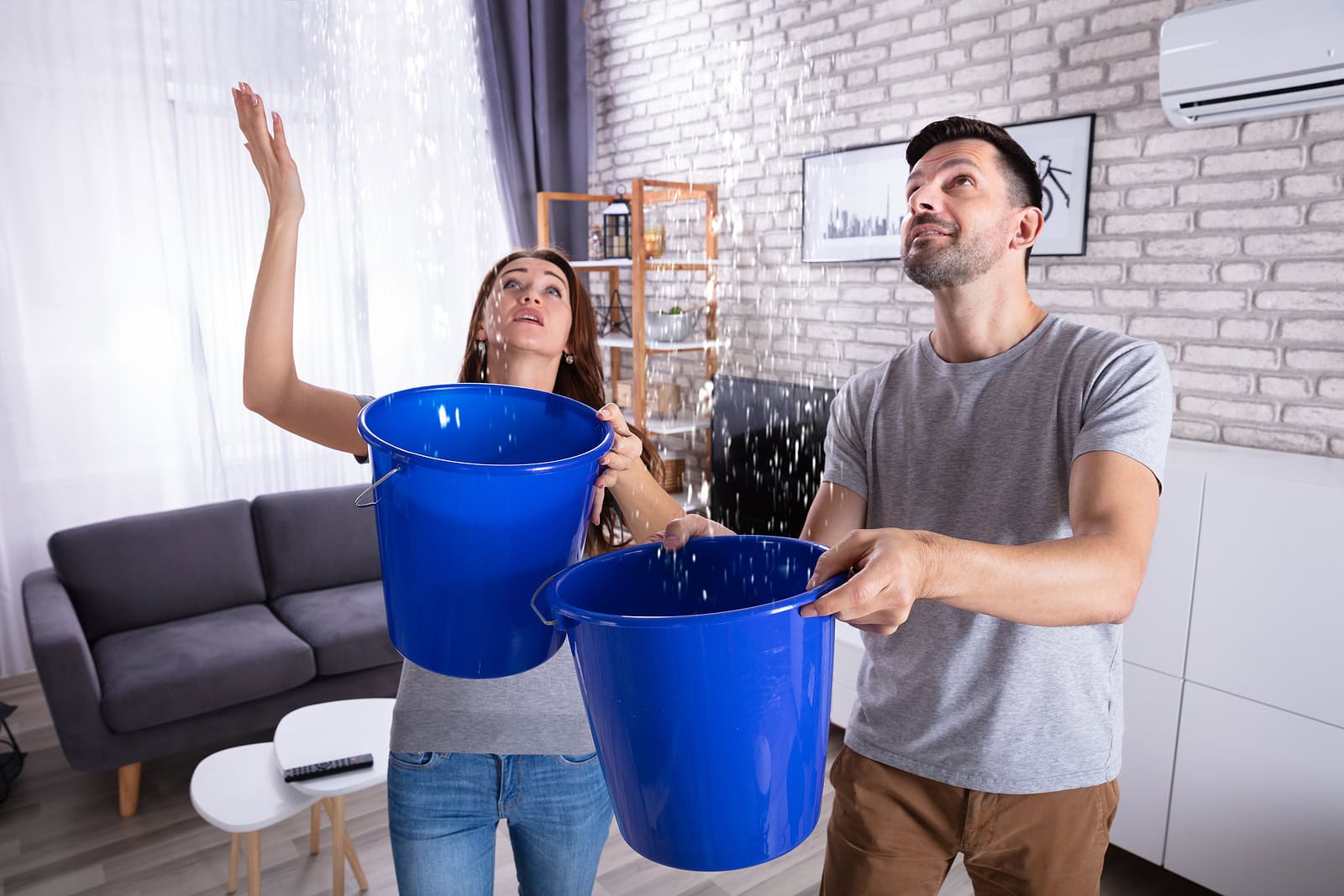 When it comes to emergency plumbing in Clinton Township, Delta Plumbing & Mechanical is open 24 hours a day, 7 days a week, and always ready to help. 
We have a team of experienced plumbers familiar with all plumbing emergencies and equipped with the latest tools and technology to get the job done right. 
While most people consider a plumbing emergency a burst pipe, several different plumbing emergencies can occur. Here are some of the most common:
No Water
There are a few possible causes of a loss of water pressure, which can mean no water coming out of your faucets.  A clogged pipe is one possibility; another is a broken water line. This could be due to corrosion, rock damage, or even an earthquake.
Burst Pipes
While the exact cause of a burst pipe can vary, a few factors are typically to blame. One of the most common is sudden temperature changes. When water freezes, it expands. 
This puts pressure on the walls of a pipe, eventually leading to a rupture. Over time, the constant flow of water wears away at the pipe material, weakening it and making it more susceptible to breakage.
Overflowing Toilets
An overflowing toilet is often due to a blockage in the drain pipe. In some cases, the blockage may be due to a problem with the sewer line. 
If the line is blocked or backed up, the water has nowhere to go and rises in the toilet bowl. 
Clogged Drains and Pipes
A clog in a drain or pipe can be caused by anything from hair and soap scum to food particles. In some cases, the blockage may be due to tree roots that have grown into the line. In other cases, further down the line, there may be an obstruction preventing the water from flowing freely.
Storm Damage
In some instances, storms can cause severe damage to plumbing systems. Apart from broken pipes and blocked drains, storm damage can lead to flooding in basements and foundations.
Leaking Faucets and Pipes
Worn-out washers or seals in faucets and pipes usually cause leaks. These can wear out over time, allowing water to seep into the surrounding area.
Leaking Gas Lines
Leaking gas lines are a serious problem that can lead to fires, explosions, and health risks. Many factors can contribute to a gas line leak, including corrosion, damage from construction or landscaping work, and faulty installation. Even a small leak can be dangerous, and a major leak can be catastrophic. 
What to do When There is a Plumbing Emergency?
When faced with a plumbing emergency, it is essential to know what to do to minimize the damage. The first step is to turn off the water supply. This prevents further flooding and gives you time to assess the situation. 
Once the water is turned off, call an emergency plumber from Delta Plumbing & Mechanical. Our experienced technician can quickly diagnose the problem and take steps to repair the damage. 
24-Hour Emergency Plumbing Services in Clinton Township
At Delta Plumbing & Mechanical, we understand that plumbing emergencies can happen anytime. That's why we offer 24-hour emergency services in Clinton Township. Our emergency plumbing services include:
Hydro jetting is a powerful technique that uses high-pressure water to clear out blockages and remove buildup. This ensures that your drains flow freely and any future clogs from occurring.
Smoke testing is an effective way to detect gas leaks and other plumbing issues. This procedure involves releasing harmless smoke into the system, which detects breaks or openings in pipes. 
Our technicians have the tools and experience necessary to fix the leak quickly and efficiently. In most cases, pipe leak repair is a simple process that can be completed in a few hours. However, it may take longer to repair if the leak is located in a difficult-to-reach area or if the damage is extensive.
Gas leaks can be challenging to detect due to their odorless nature. That's why it's crucial to have a professional inspect your system for any signs of gas leaks. Our technicians are trained in detecting and repairing gas line problems, so you can be sure that the job will be done.
If your water heater is leaking, making strange noises, or not producing enough hot water, it may need to be repaired or replaced. Our technicians can inspect the system and determine the best course of action. We also provide gas line installation services for new water heaters. 
Toilet problems are one of the most common plumbing issues, and they can be caused by anything from clogs to broken parts. Our experienced technicians will diagnose the issue and provide a lasting solution. 
Sump pumps are essential for keeping basements and crawl spaces dry, but they can be prone to failure. If your sump pump is not working correctly, our technicians can diagnose the issue and provide a reliable repair. We also offer installation services for new sump pumps. 
Pipe repairs can be complex and time-consuming, but our experienced technicians have the training and tools to handle any job. We use the latest technology, such as trenchless pipe lining, to ensure that your pipes are properly repaired.  
Get Reliable Emergency Plumbing Services 24 Hours a Day
You can rely on Delta Plumbing & Mechanical if you need emergency plumbing services. We provide 24-hour assistance, 365 days a year, so you can rest assured that we'll be there when you need us. 
We're fully licensed and insured and proud to offer a 100% satisfaction guarantee on all our services. Call us today at (586) 918-9197.