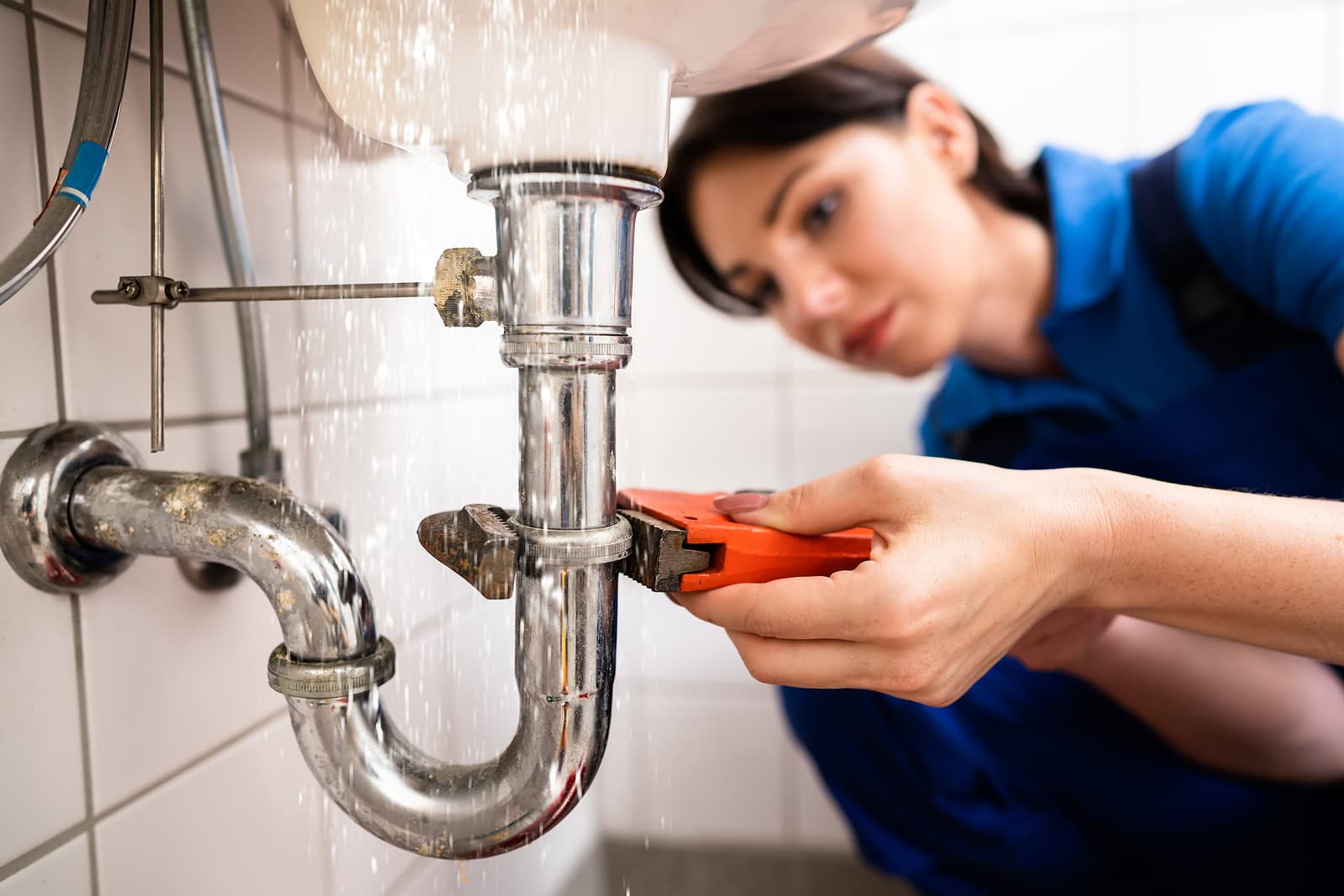 If you're like most people, your plumbing is something you don't think about until something goes wrong. Unfortunately, plumbing emergencies never seem to happen at a convenient time.
Delta Plumbing & Mechanical is an emergency plumbing company Chesterfield Township residents can rely on to get the job done quickly and efficiently. 
We understand that plumbing emergencies can't wait, and we'll be there to provide fast and reliable repairs and installations to get your plumbing back in working order. 
Some of the most common causes of plumbing problems include:
Frozen Pipes
Frozen pipes are quite common in Michigan due to the cold climate. When temperatures drop below freezing, water inside the pipes can freeze, causing pipes to burst and resulting in costly repairs and significant water damage. 
When water freezes, it expands, putting immense pressure on the pipes that contain it. This can cause even the sturdiest pipes to break or crack, resulting in a sudden release of water. If the affected pipes are located near electrical wiring, electrocution is also possible.
Water Heater Malfunction
If the temperature and pressure relief valve on the water heater fails, it can cause a buildup of hot water in the tank, which will eventually overflow, causing significant damage and possible electrical problems as well.
Also, an issue with your hot water heater can cause water to leak from the tank and flood your home.
Limescale, Soap Scum, and Debris
The buildup of limescale, soap scum, and debris in your pipes can cause clogs, leading to slow drains or complete blockages that prevent water from draining away. 
This can be caused by using harsh chemicals, such as bleach, which can corrode the pipes and lead to the accumulation of these materials. 
Clogged drains are messy and can lead to water damage if left unchecked. 
Broken Tank Float or Clogged Sewer Line
If the tank float in your toilet breaks, it can cause the water level to rise too high and overflow. A clogged sewer line can also cause wastewater to back up into the home's plumbing system, resulting in water spilling out of drains or toilets. 
These scenarios can lead to health risks if they are not addressed quickly and properly. 
Tree Roots
Tree roots can enter your pipes through small cracks and cause blockages that prevent water from draining away. This can be difficult to repair as it requires digging up the pipe and cutting away the roots before repairing or replacing it. 
Corrosion and Rust
Various factors, such as old age or poor water quality, can cause corrosion and rust in pipes. These issues can lead to pinhole leaks which eventually grow larger over time, leading to significant water damage if they are not addressed quickly. 
Emergency Plumbing Services at Delta Plumbing & Mechanical
If you need emergency plumbing services, look no further than Delta Plumbing & Mechanical. We're available 24/7 to help you with any plumbing issues you may have, such as:  
If your sump pump is not working correctly, we can repair or replace it. 
We offer water heater repair and replacement services to ensure you have hot water when you need it. 
We can use hydro jetting to clear any clogs or blockages in your pipes, restoring water flow. 
We can repair or replace any leaking, broken, or corroded pipes.
We can quickly and accurately detect leaks in your home's plumbing system. 
Call Delta Plumbing & Mechanical for 24 Hour Emergency Services
If you're dealing with a plumbing emergency, call Delta Plumbing & Mechanical for 24 hours a day emergency services. Our team is experienced, professional, and equipped to handle your plumbing needs. 
We offer a fast response time, quality workmanship, and affordable rates. Don't wait for the problem to worsen—call us today at (586) 918-9197.