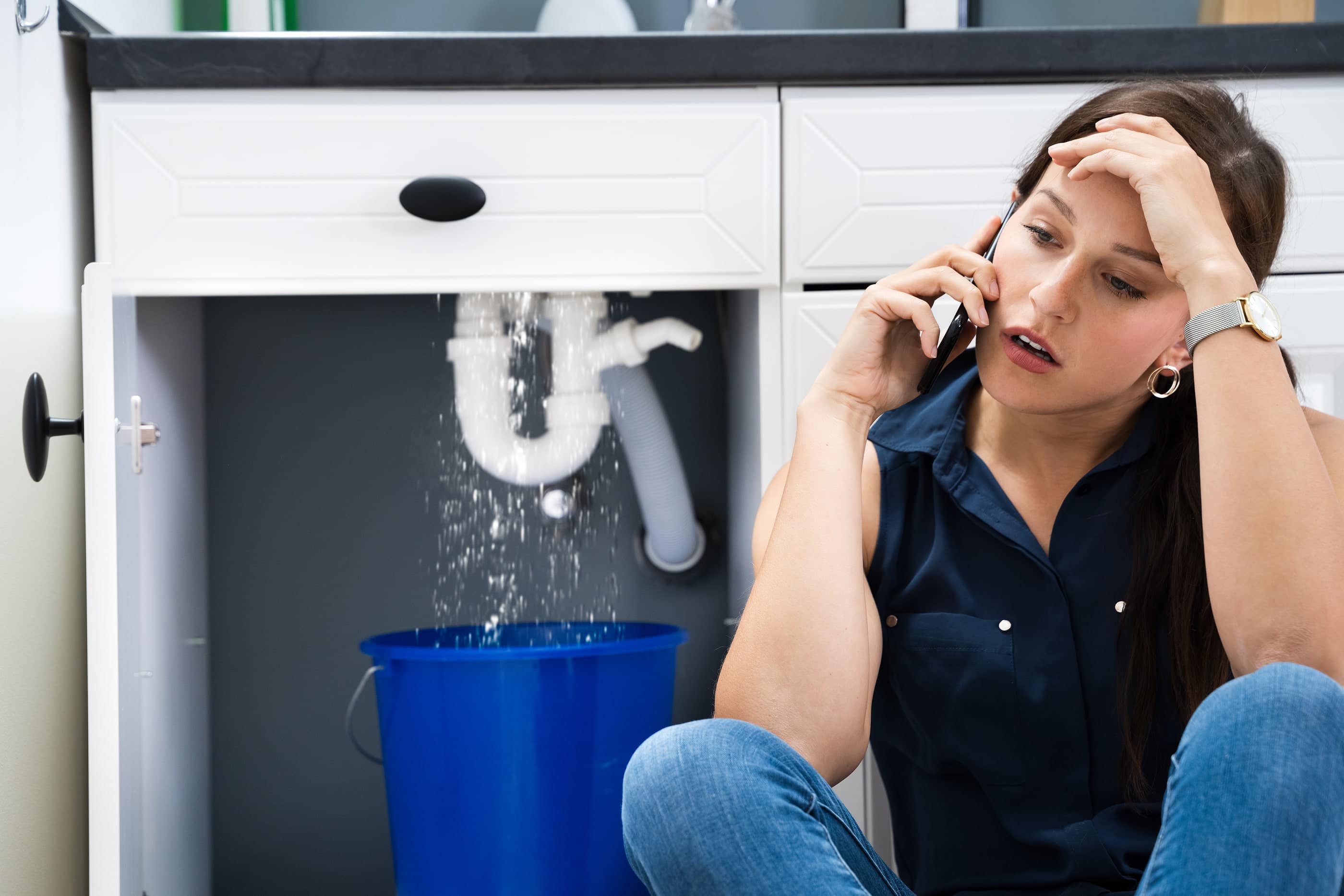 When a plumbing emergency strikes, you need a reliable plumbing service provider that you can count on. Delta Plumbing & Mechanical is a full-service plumbing company that offers a wide range of emergency plumbing services.
We provide services such as unclogging plumbing systems, leak detection and repair, water heater repair and replacement, and much more. We are proud to serve the Bingham Farms community 24 hours a day, 7 days a week, and are dedicated to providing our customers with the best possible service.
We Can Solve Emergency Plumbing Problems
Emergency plumbing problems can strike anytime, often when you least expect it. A burst pipe can flood your home, while a clogged drain can cause extensive water damage. Malfunctioning gas appliances can lead to a dangerous explosion or carbon monoxide inhalation, and a blocked sewer line can cause sewage to back up into your home.
While some plumbing emergencies are relatively minor, others can be more serious. In the most severe cases, plumbing problems like gas leaks can even lead to loss of life. So, it is critical to be aware of the most common emergency plumbing problems to repair issues before they worsen.
The following issues are some of the most common emergency plumbing problems.
Burst pipes
Water pipe and gas leaks
Clogged drains
Overflowing toilets
Sewage backups
Broken water heaters
Emergency Residential and Commercial Plumbing Repair Services
At Delta Plumbing & Mechanical, we offer various emergency repair services. Our licensed and insured master plumbers are equipped to handle any plumbing emergency, big or small.
Contact us for emergency services in Bingham Farms, such as:
Toilet Repairs
A plumbing contractor that provides toilet repair services can resolve numerous emergency problems, such as a clogged toilet, a broken flush handle, or a leaking tank. We can also perform routine maintenance, such as checking the toilets for leaks or replacing worn parts.
If a toilet leaks, we can quickly fix the issue before it causes further damage. If a toilet is clogged, we can clear the blockage using a high-powered auger or hydro jet and restore normal functioning.
Hydro Jetting
Hydro jetting is a safe and effective way to clear clogged drains. A high-pressure stream of water is used to break up the obstruction and flush it away. This method is ideal for clearing tough blockages and cleaning the interior of the drain pipe.
Hydro jetting can also be used to resolve many other emergency problems, such as burst pipes and sewage backups. It can be used to prevent future problems by removing minor clogs before they have a chance to worsen.
Sump Pump Repair and Replacement
A sump pump is a device that removes water from a lower level in a home or business. Sump pumps are often used in homes with basements to prevent flooding. Pumping water out of the basement or crawl space helps to keep homes dry and free of mold and mildew.
Sump pumps can fail for many reasons, including power outages, clogged intake screens, and frozen pipes. When a sump pump fails, it can cause flooding and water damage during storms or heavy rainfall, potentially compromising your home's foundation and leading to mold growth. Our sump pump service includes repairing or replacing the sump pump, clearing intake screens, or repairing broken or cracked pipes.
Hot Water Heater Repair and Replacement
Hot water heater repair and replacement service is a straightforward process. The problem can be resolved in most cases by replacing a component such as a thermostat or heating element. However, there are some situations where replacing the entire water heater may be necessary.
Typical hot water heater repair problems are a leak, faulty valve, or sediment on clogging pipes. Issues that may require replacement include corrosion or a leaking tank.
Water Leak Detection and Repair
Low water pressure, high utility bills, and mold growth indicate a water leak in your plumbing system. Water leak detection and repair services can be used to resolve emergency problems like burst pipes and leaks in the foundation.
Our technicians use minimally invasive diagnostic techniques to locate leaks, including smoke detection and cameras. Once the leak has been found, we will work quickly to fix the problem.
Leaks can cause extensive damage to your home if they are not repaired promptly. You can prevent costly repairs down the road by taking proactive measures to detect and repair leaks.
Sewer Cleaning and Repair
Maintaining a clean and functioning sewer system with sewer cleaning and repair services is crucial. Our professionals are responsible for keeping your sewers flowing freely and repairing any damage that may occur.
One of the most common sewer problems is clogs. Tree roots, grease, and other debris can build up in the pipes and cause blockages. We use special equipment, including auger snaking or hydro jets, to remove these clogs and keep the pipes clear and resolve problems with leaks, cracks, and collapsed sewer lines.
Contact Delta Plumbing & Mechanical for Reliable Emergency Services
At Delta Plumbing & Mechanical, we understand that plumbing emergencies can happen anytime. That's why we offer 24/7 emergency services to our customers in the Bingham Farms area.
Our team of experienced professionals is always on call, ready to respond to any plumbing or mechanical problem you may have. Plus, our up-front pricing means you'll know exactly what you're paying for, with no surprises. If you require emergency plumbing or mechanical services, call Delta Plumbing & Mechanical at (586) 918-9197.